One of the newest Sympathy Inspirational Gifts
Seasons of Solace
What makes Seasons of Solace unique among sympathy inspirational gifts?
Overview of Seasons of Solace
Author Janelle Shantz Hertzler and her husband John were doing volunteer work in Thailand when John was killed by a drunk driver. Janelle returned to the States with their 15-month-old son to try to put her life back together. As part of her healing journey, Janelle began writing "slice-of-life poetry." This poetry explored all the raw emotions of grief and the long road to healing.
Janelle also used nature photography to express her pain. She found in nature images that spoke to the many difficult emotions she was experiencing. Seasons of Solace came together as a sympathy inspirational gift when she placed these photos together with the poems telling her bereavement story.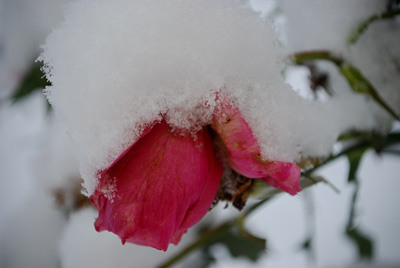 Endorsement for Seasons of Solace
"Janelle Hertzler's spare words take you to deep worlds. Brushing aside all unnecessary syllables, she unveils grief as the blow that it is, and the gift it can be. Through her images she invites the reader to stand with her before the unchangeable, and learn not to turn away. A beautiful telling."
--Paula D'Arcy, Grief Psychotherapist, noted speaker, and award-winning author of A Song for Sarah and When People Grieve
Read more Seasons of Solace Endorsements.
Unique qualities of this sympathy inspirational gift

Tells a real grief story. Therapists encourage the bereaved to read the stories of others who have been through grief.
Short readable poems. Those in grief often have a difficult time focusing on large amounts of text, such as is found in most books.
Raw emotion expressed. Most gift books are written in the voice of a therapist telling about the struggle of grief. Janelle shows it in real experience.
Universal grief themes. Although based on one person's story the poetic nature of the telling connects with emotional experience of most people in grief.
Gives reader permission to grieve. Often the bereaved struggle to know how to handle the severe emotions of grief. This book lets them know that a roller coaster of feeling is natural and attempts at quick fixes do not aid the healing journey.
Photos provide calming effect. Nature provides a calming, healing space for many. The photos help people center and connect on a heart level with their feelings. The photos also speak to the universality of loss and healing.
Spiritual journey expressed. Doubts and questions about God and the meaning of life are often a natural part of the grief process. Janelle expresses her journey in profound and significant ways.
Read the Seasons of Solace Preface. Read Seasons of Solace reviews from readers.
Find buying options for Seasons of Solace. My Sympathy Cards:
See sympathy cards made with photos I took during my grief journey. Many of the photos where first published in Seasons of Solace.
Struggling to find the perfect sympathy gift? So was Renee Wood, so she designed her own. Read my interview with Renee, Founder of The Comfort Company.
Other articles related to sympathy:

Return from Sympathy Inspirational Gifts to Journey through Grief homepage