Inspirational Devotions
by Hospice Chaplain
For many people inspirational devotions are important during difficult times in life, such as grief and loss. Finding words for prayer can seem hard during these seasons of life. I felt that a grief devotional section might be welcomed by some of the readers of this site.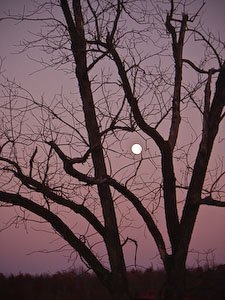 At a weekend retreat, my friend Julia Bruton-Sheppard (a long-time Hospice Chaplain) talked about some devotions she was writing for her church. She talked about how members of her church, who were going through difficult times, found these especially meaningful.
So I was delighted when Julia agreed to contribute her "Seasonal Devotions" to this site. While they are not specifically a grief devotional, Julia's life experience helps her to speak to those who are facing a variety of painful life circumstances. I hope you will find her reflections meaningful.
You may also enjoy this bereavement message that Julia has written. It could also serve as a grief devotional.
Seasonal Devotions:
Finding God in Life's Difficulties
Julia's Seasonal Devotions follow the church lectionary.
Read her past Lectionary Devotional for Year C.
Read her current Lectionary Devotional for Year A.
Here is her explanations of the lectionary, Lectionary Year C and this year of Lectionary Year A.

Here are Julia's brief definitions of Epiphany and Lent.


---
Prayer Resources:

Return from Inspirational Devotions to Journey through Grief homepage