Soaring Spirits Loss Foundation
Director Michele Neff Hernandez
Soaring Spirits Loss Foundation is a growing organization that has developed several different means of supporting widows and widowers. I learned about this organization several years into my journey of widowhood. It would have been wonderful to have this resource in those early days, so I am happy to help spread the word to those who would benefit from the resources they offer.
Michele Neff Hernandez is the executive director and founder of Soaring Spirits Loss Foundation. In the interview below Michele tells how her own experience of isolation in widowhood led her to initiate this non-profit to help other widows and widowers who may be in need of peer support from those who have had similar losses.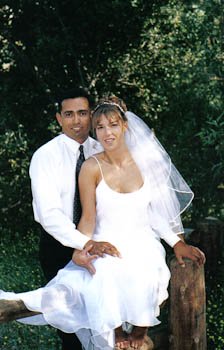 First tell us about your own grief experience.
On August 31st of 2005 my 39 year old husband went out for his weekly bike ride with his riding buddy. He left home at around 4:45PM on a lovely summer evening. Thirty minutes later I received a call from a phone number that I did not recognize. When I picked up the phone a stranger's voice told me that my husband had been hit by a car and she thought I should come to the scene right away. She told me where I could find Phil and then we hung up. I left the house in a rush expecting to have to take my husband to the hospital, instead I rode in the ambulance with him as he took his last breaths. Phil died of blunt force head and chest injuries at 6:33PM, and my widowhood journey began.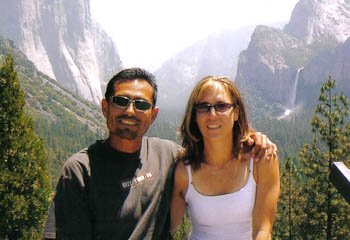 How did the idea for Soaring Spirits Loss Foundation develop?
As a young woman with a family to raise I had no frame of reference for the role of widow. I spent a considerable amount of time wondering HOW to be a widow. Were there things I was supposed to do? What should I do with Phil's clothes, our wedding rings? Should I change the house or leave it the same? I struggle with my inability to remember things, concentrate, make decisions...all the while wondering if I was losing my mind. In an attempt to find some answers to my unending list of questions I began seeking out other widows. I traveled the country just talking to any widow willing to welcome me into her home for a chat. My journey took me to the homes of women in my home state of California, to Alaska, Indiana, Texas, Ohio, Iowa, Louisiana, New York and Minnesota. What I discovered was that talking to other widowed people made all the difference in confirming that what I was feeling was normal, that other people had survived the loss of their spouse, and that recreating my life was definitely possible. This knowledge helped me to take life one day at a time, and greatly lessened my feelings of isolation.
The discovery of the power of community and shared experience led to the concept of creating an organization whose purpose is to provide peer based grief support programs. The Soaring Spirits Loss Foundation brings grieving people together both with others who understand the journey of grief and with organizations who can provide them with tools for coping with the loss experience. We believe in the power of community, and in the idea of paying it forward. SSLF creates a network of support that will lift up people who have not yet experienced the loss of someone vital in their lives. Whenever someone finds themselves seeking support as they grieve the loss of a loved one, SSLF will be here to provide understanding, information, connections, and hope.
What are all the programs that now fall under the umbrella of Soaring Spirits Loss Foundation?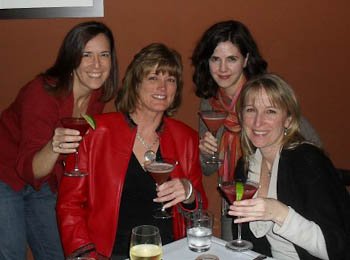 SSLF hosts a variety of on-line support services, as well as two in-person events per year. Our popular Widow Match programs match widowed people with other widowed people for supportive e-mail correspondence. This is a pen pal program for widows to meet other widows and widowers to meet other widowers who have lost their spouse within six months of each other, are within ten years of each other in age, and have the same family situation regarding having or not having children. Widow Match is a free program and has helped thousands of people connect with someone else who really understands the daily challenges of widowhood. Learn more at Widowsbond. Another free on-line program is our Widow's Voice blog. Widow's Voice is written by seven different widowed people who all share their daily journey with widowhood. Every one of our authors is in a different distance from their loss and writes about how their widowhood impacts them today. You will find newly widowed people, widows of one and two years, and widows of four and five years. Our purpose is to highlight the ways in which our grief journey has challenged and changed us, and to offer hope for the road ahead.
Soaring Spirits Loss Foundation hosts an extensive resource page that offers web links, books, a newly widowed checklist, music suggestions, and a large variety of support options for anyone grieving the loss of a loved one.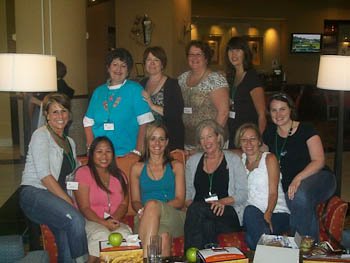 Camp Widow is an in-person event hosted by SSLF. This weekend is designed to bring together widowed people from across the country and around the world for a hopeful, laughter filled, life affirming experience. We will have a fabulous faculty of presenters sharing useful information specifically tailored for widowed people. With a full slate of social activities, great speakers, a roomful of people who understand the widow journey this weekend is an amazing, unforgettable experience.
Soaring Spirits Loss Foundation is recognized as a world wide resource for peer based grief support programs. Our goal is to ensure that no one should be left to grieve alone. There is help, hope, and a large community available at your fingertips.
What advice would you give to people who feel too introverted to meet new people in the midst of the exhaustion of grief?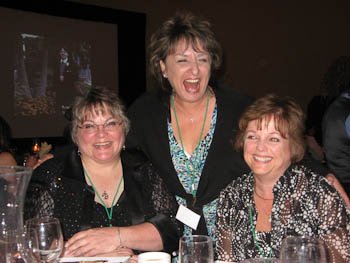 The wonderful thing about on-line support opportunities is that they are accessible anytime from your very own home. The pain of isolation really adds to the already overwhelming loss we feel when a loved one dies. Reaching out to other people will confirm that what you feel is normal. Knowing that other people feel the way you feel and wonder about the same kind of things that swirl in your brain makes facing the reality of our losses somehow easier to bear. Even if the only thing you can bring yourself to do is read other people's stories either on the web or in a book...please find a way to connect with another person who understands. Knowing you're not alone in the despair of loss shines a light into a very dark place. Eventually this light will lead you through the pain.
What was the most important thing you learned about taking care of yourself or healing in your own grief experience?
The most important thing I learned was to trust my inner voice. There were times when I was so consumed with my loss that my inner voice was lost. I sometimes abdicated my choices to others or was overly concerned with what other people would think of my choices. What I came to discover was that I really did know what I needed to do to take care of myself and my children, I just had to trust myself. This was a process as my confidence was unexpectedly shattered in the aftermath of Phil's death. But slowly I learned that from the ashes of my despair a new strength was born and I slowly made my way forward one day at a time.
Thanks Michele!
I was surprised to learn that Michele's husband Phil was killed one month after my husband's death. She has truly accomplished a lot in establishing such a significant and important organization in a short time. Again I notice how someone has used their creative gifts to heal and bring something beautiful out of their pain.
Soaring Spirits Loss Foundation is currently giving gifts of my book to financial donors. If you would like to support this worthy cause you can find out details their founder's circle page. More Interviews with Widows and Widowers:

Return from Soaring Spirits Loss Foundation to read other Bereavement Interviews.
Return from Soaring Spirits Loss Foundation to Journey through Grief homepage