Marnie Macauley
Online Counselor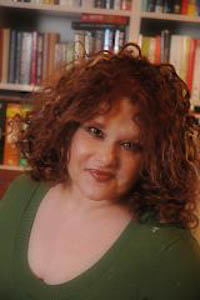 This interview with Marnie Macauley is one in a series of interviews with online counselors from LivePerson.
First, tell us a bit about your background and experience in grief counseling. Also share how long you have been counseling with folks through LivePerson and a bit about what the experience is been like for you?
I've been with LivePerson for several years. A number of clients I've worked with have been specifically dealing with recent loss. Many more present with issues that are, part, the result of early, unresolved grief and feelings of abandonment.
I've found this to be an extremely rewarding process. Helping clients moving forward, often from feelings of being overwhelmed or "stuck" has proven to be a renewal for them. Not only are they able to better cope, but they frequently find new strengths, insights, and an enriched sense of themselves
What is your approach to counseling with those in grief?
First always, is my general approach to counseling: We're all a "custom job." I start with the premise that there is no one "right" way to grieve or one "right" formula for each of us. Every situation, every individual is unique, and as a counselor, I look carefully at differences as much, if not more, than the similarities. I've found the most important key here is talking and listening to the specific needs of each and every client. Then I work with their issues, history, and belief systems. Finding a common language of empathy has to come first. Then, strategies are designed to move clients forward, at their pace, in their way. As there's no one "right" way to grieve, I believe we counselors must be creative in reaching out to clients using skill and informed "intuition" about when and how to intervene. For example, I've used role-playing at times. The "stages" of grief aren't enough. Nor is psychobabble. It takes exquisite skill to truly empathize and know how to help. And, as always, "success" is the "marriage" of the right counselor with a willing and motivated client. Indeed, the client's readiness is 80 percent of a successful therapeutic relationship.
What do you see as some of the benefits of receiving counseling through LivePerson?
There are several benefits of LivePerson counseling: First … the client has options! They're no longer limited by geography, and can find that special counselor who's right for them. Second … anonymity. Often clients are concerned about sensitive issues, issues they can admit anonymously more comfortably. Third … there's less pressure on clients to "stay" with therapists they find unhelpful. Fourth … oddly, there's an ease and even intimacy in these relationships. Clients can text or call at any time. Finally, I love the rating system. We therapists and counselors NEED honest feedback, and don't often get it in the eye-to-eyeball relationship, where we are too often perceived as "authorities."
What situations might a person find LivePerson counseling less then helpful?
Clients who are at serious risk, struggling with severe depression and like conditions requiring medication and intensive treatment are not candidates for LivePerson counseling on an on-going basis.
What strengths or special abilities do you offer as a professional counselor?
Here are a few of my tenets, in addition to my education and experience. I believe we counselors don't know as much as we think we know! As a counselor, I need to listen to my client(s) and communicate in way that's both empathetic and truly helpful. As we're unique, I look at each, as said, as individuals. I don't buy or offer psychobabble, "easy" labels or "diagnoses." Nor do I judge, offer platitudes, or preach. I see my job as offering custom strategies after listening to what the client needs and where he or she wishes to go, as opposed to where I think they should go!
Read Marnie's Bio.
Click Marnie's banner below to send her an email and set up a time to chat.
Text for Header
Powered by LivePerson
Articles by Marnie:

Read other online grief counseling interviews. Return from Marnie Macauley's interview to Journey-through-Grief home