Grief Quotes
Bereavement Quotes
Several of these grief quotes were particularly meaningful to me on my grief journey. I don't remember how long it was after John died that I was reading C.S. Lewis' A Grief Observed.
But this first bereavement quote comes from that book. When I read it, I remember saying, "Yes, yes, yes, that's it." Grief is never just one emotion on its own, but it is very mixed up with many other feelings. Fear was a big one for me. Perhaps some of the other quotes will be meaningful to you.
Grief quotes:
No one ever told me that grief felt so like fear. - C.S. Lewis
Give sorrow words. The grief that does not speak whispers the o'erfraught heart and bids it break. - William Shakespeare, MacBeth
Grief is a tidal wave that over takes you, smashes down upon you with unimaginable force, sweeps you up into its darkness, where you tumble and crash against unidentifiable surfaces, only to be thrown out on an unknown beach, bruised, reshaped... Grief will make a new person out of you, if it doesn't kill you in the making. - Stephanie Ericsson
Bereavement is the deepest initiation into the mysteries of human life, an initiation more searching and profound than even happy love. - Dean Inge
If you look deeply into the palm of your hand, you will see your parents and all generations of your ancestors. All of them are alive in this moment. Each is present in your body. You are the continuation of each of these people. - Thich Nhat Hanh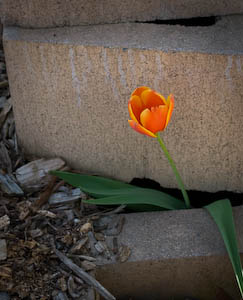 Along the Road
I walked a mile with Pleasure;
She chattered all the way.
But left me none the wiser
For all she had to say.
I walked a mile with Sorrow
And ne'er a word said she;
But oh, the things
I learned from her
When Sorrow
walked with me!

-Robert Browning
Sorrows come to stretch our places in the heart for joy. - Markham
They that love beyond the world cannot be separated by it. Death cannot kill what never dies.
— William Penn
Tears have a wisdom all their own. They come when a person has relaxed enough to let go and to work through his sorrow. They are the natural bleeding of an emotional wound, carrying the poison out of the system. Here lies the road to recovery. - F. Alexander Magoun
The gods conceal from men the happiness of death, that they may endure life. - Lucan
Grief is a process of awareness, of making real inside the self an event that already occurred in reality outside - Parkes and Weiss
She was no longer wrestling with the grief, but could sit down with it as a lasting companion and make it a sharer in her thoughts. - George Eliot
When we honestly ask ourselves which person in our lives means the most us, we often find that it is those who, instead of giving much advice, solutions, or cures, have chosen rather to share our pain and touch our wounds with a gentle and tender hand. The friend who can be silent with us in a moment of despair or confusion, who can stay with us in an hour of grief and bereavement, who can tolerate not knowing, not curing, not healing and face with us the reality of our powerlessness, that is a friend who cares. - Henri Nouwen

a few more grief quotes and bereavement quotes . . .
When you are sorrowful look again in your heart, and you shall see that in truth you are weeping for that which has been your delight. ~Kahlil Gibran
To spare oneself from grief at all cost can be achieved only at the price of total detachment, which excludes the ability to experience happiness - Erich Fromm
There is no grief like the grief that does not speak. - Henry Wadsworth Longfellow
We must embrace pain and burn it as fuel for our journey. - Kenji Miyazawa
Grief is itself a med'cine. - William Cowper
Grief teaches the steadiest minds to waver. - Sophocles
Grief Quotes Reflection
If you are working on a grief journal or a scrapbook of your grief journey, you might find some of these quotes to be helpful springboards for your own writing.
1. Pick a quote. One that you like seems to be the most obvious choice, but you also might find it helpful to write about a quote that you feel yourself wanting to push away from.
2. Write about what you find meaningful in the quote. How does it fit with your own journey and learning?
3. Write about what you resist in the quote. What makes it hard to live with?
4. What invitation do you feel in the quote?
5. What do you need in your life to live into the invitation?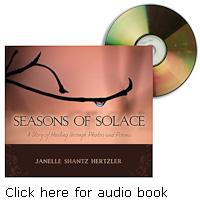 More articles related the grief process?
Kubler-Ross Stages of Grief
7 Stages of Grief
Complicated Grief
Dealing with Loss through Photography
Grief Stages Scrapbook Journal
Poems about Grief
Grief Poems main page



Finished with Grief Quotes? Learn more about the grief process here
Return from Grief Quotes to Journey through Grief homepage