Tribute to a True Mother - Susannah Akinyeye
by Akin Akinyeye
(London, United Kingdom)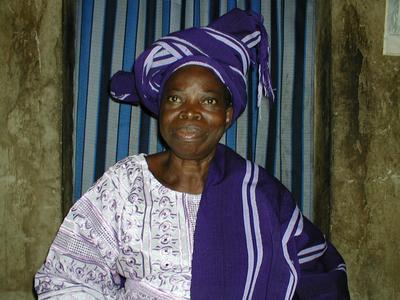 Real mother is the one that truly loves her children, who can do anything for her children. Exemplary mother, industrious mother, loving and generous mother. Susannah Akinyeye, you were a real mother. Tears roll down my cheeks whenever I remember what my mother went through for me and my siblings in order to become what we are today and what you went through in order for your husband (our Dad) to accomplish his dream in life. Truly, when they say "behind a successful man, there is a woman", is such a woman like you they are referring to. Through you, your beloved children understand the phrase "for better for worse".
Iya Sade, as we used to call you, you played your motherhood so well that even distance was not a barrier between us by calling time to time to encourage us. Your words of encouragement still ring in my ears when you called on Sunday afternoon, 17th February 2013, not knowing that you will leave us two days after. Iya Sade, you are such a GREAT MOTHER!
Mum, you were not that skilled with pen and paper but your zeal, perseverance, hardworking and business skills combine with your roles as a mother and wife surpassed understanding and had been a legacy that you left for us.
Your truthfulness is my zeal. Your principles are the reins of my life. Your simplicity is my adornment. And your prayers, my existence.
I accepted when I remembered what a Psalmist said "what man is he that liveth and shall not see death?" (Psalm 89v48). It is easy to think of others having to keep this appointment with death, but difficult for us to remember that we too must keep same appointment. Death is appointed for all and the question of its occurrence is merely a matter of time. Adieu, Iya Sade adieu. You worked hard and your achievements are profound. Your departure is a great loss. I love you but God loves you most by taking you to Him to come and have eternal rest. Mummy, rest in the bosom of Almighty God. May the Almighty God grant you Eternal Rest (Amen). I, your daughter-in-law (Funmilayo) and your grand sons (Tomiwa, David and Daniel) will miss you greatly.