PAULINE GILLIAM
by Debbie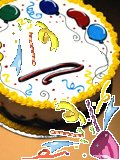 My sister my friend, Happy Birthday My Dear Lady!

I will miss you on your day, but I will remember all of our good times together. You were a wonderful sister, so caring and sweet. Thank you for being the sister that any sister would ever want. From the time that i was a little girl until our old age. You always there for me.

I miss you and love you dearly Pauline.