Mrs. Lynn Johnson
by Lynn Johnson
(Michigan)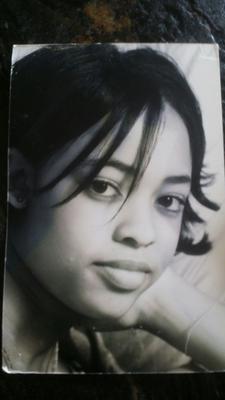 Asheley Johnson
March 22, 2005, my life changed forever. My twenty one year old daughter Asheley died in a car accident on her way home for Spring break from college.

She was bright, beautiful, talented, selfless and so much more. She lit up the room when she walked in. Everyone wanted to be with Ash or at least talk to her just once.

We flew her from New York (where she attended college) to Cleveland, Ohio to visit her best friend, my niece and to see her new baby (who would be Ash's god-daughter). They spent an awesome week, loving on the new baby. Visiting family, eating all of her favorite foods, etc. Finally, we were going to see her. We were living in Michigan. They got on the road about 4:30pm. I talked to her about 6 and told her based on where they were they should be arriving by 7. I talked to her again about 6:45. Based on reports Ash was gone 15 minutes later. I got a call from my sister saying there had been an accident and the hospital only gave her reports on her daughters. I had to wait. I went to the hospital, only to wait in a cold, quiet room. The sheriff came in that room and uttered those words I will never forget; "Asheley Johnson didn't make it". I dropped to knees in shock.

It's been several years. God has turned my mourning into ministry where I help other mothers who are experiencing loss. It's painful but no longer stings. I look for opportunities to share and help. I miss Ash terribly but I know she is smiling and I can't wait to see her again someday. Until then, I'll continue to encourage and comfort others with the same encouragement and comfort I've received.