Mary Paulette Houser
by michelle
(mayport pa)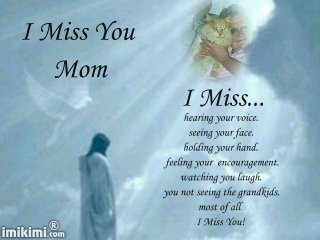 Mom- ( march 19. 1948- Feb 02, 2010)

You were gone so suddenly from our lives, who knew on Jan 20, 2010 when we took you for your heart cath that you wouldnt be coming home again.

You knew months before, I am convinced of that after I found the letter you wrote to me. You made sure everyone knew that you loved them, weeks before you went to the hospital.

I miss you every second of every minute of every hour of everyday, there is not a day that goes by that I dont think of you, mom you are so dearly missed by all. I love you momma.