Mary Hein,
Professional Counselor Interview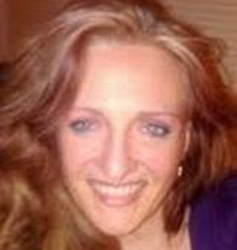 This interview with Mary Hein is one in a series of interviews with professional counselors from LivePerson.com.
What is your approach to counseling with those in grief?
I believe in writing one's thoughts or journaling as an imperative approach to counseling individuals in grief. During counseling sessions, these journal entries can be processed. Those who are grieving tend to ruminate about the emptiness in their lives from the loss they have experienced. Writing about the anger or sadness the grieving individuals feel can be an emotional catharsis. It frees the mind from negative thoughts and opens it to the suggestions of new experiences in life. As the grieving individuals continue to journal their feelings, they slowly are able to replace the negative thoughts with happy memories and an outlook of living lives where those they have lost can be remembered with joy. At the same time these survivors are able to work on looking forward to fulfilling and productive futures for themselves.
What do you see as some of the benefits of receiving counseling through LivePerson?
First of all, LivePerson offers counseling services virtually 24/7. In my experience, many individuals who are suffering from loss tend to feel the emptiness later in the evening and into the early hours of the morning when the world is most quiet around them and their thoughts tend to wander. With online counseling, these individuals usually are able to chat or speak directly with a counselor during these moments. There is no waiting to make a face-to-face appointment and waiting again perhaps a week or sometimes more to see a counselor. Also, the site offers anonymity which comforts those who value their privacy or have difficulty arranging transportation to an on-site facility. Lastly, the counselors on LivePerson are professionals who have had their credentials verified, so the clients know they are interacting with trained professionals.
What situations might a person find LivePerson counseling less then helpful?
Some people find they need to speak with someone in person; this is a comfort to them. While I would suggest to these individuals that they should try a session with a LivePerson counselor, I understand there are those whose needs are better suited with someone at an on-site facility.
What strengths or special abilities do you offer as a professional counselor?
I have been told by many clients I am non-judgmental, empathetic and attentive to their needs. I believe my greatest strength is listening to these needs of the clients and discussing what THEY want rather than deciding for them what I think they might need. The client ultimately determines the goals of therapy, with my input, and it is my role to use my expertise to address the client's concerns. Also, I have many years of experience and education in this field which allows me to feel comfortable with my assessment of each client's path to a successful therapeutic resolution.
Click on Mary's banner below to send her an email or set up an appointment to chat live.
Text for Header
Powered by LivePerson
Read other online grief counseling interviews.
Return from Mary Hein to Journey-through-Grief home