Maa, you will always be in our thoughts.....
by Avinash
(mauritius)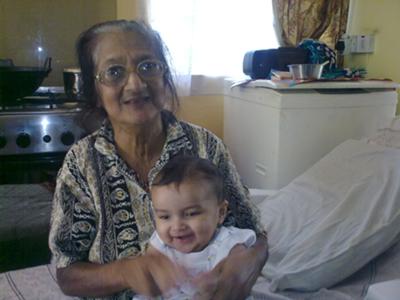 Maa,

You were a gem, a woman of virtue, a blessing, always at peace with yourself and with others around you.

You taught us the value of hard work & self discipline, the fear of God, the importance of prayer and the meaning of love and humility.

Maa, you were an embodiment of respect, peace, wisdom, kindness, open heartedness. You were an institution as many people attending your funeral said.....no single word can describe you.

What I would say is that you feel really accomplished when you left us since you had achieved almost everything and held your last breath until the last troubles among your children were resolved.

You had always amazed us with your spiritual powers and ability to anticipate our troubles and find solutions to them through your prayers.

And most surprisingly, attend to our griefs and troubles remotely through your prayers though we were sometimes distant from you being always busy in our respective occupations.

Your last wishes will also be turned to reality soon. (people who knows what I am talking about will understand).

We will forever miss you. You are irreplacable!





Join in and write your own page! It's easy to do. How? Simply click here to return to loss of mother.