FEELINGS
by Debbie
(Ohio)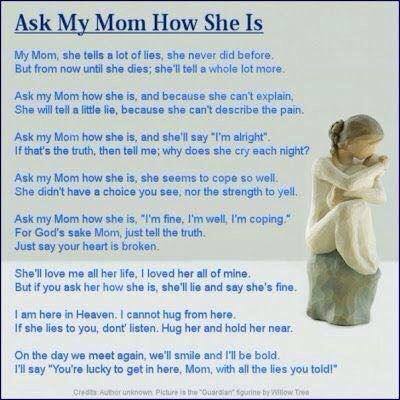 At times I feel alone even when I am not. I smile at people and inside I am screaming don't you know, don't you care I am falling apart my heart is broken! Sometimes I think we need to wear black arm bands like they did in the bygone years at least people knew you were grieving you know?
So When asked how you doing I say OK doing alright but, I lie! I am never going to be the same. Oh I know I will heal. Life goes on right? But I will be changed hopefully for the better.
The crying is pretty much everyday The worst part is I never know when it is going to well up inside me and need to come out. Did you know tears are healing? Well they are so I guess I am thankful for the tears.
I miss my son so much. I miss His daily calls just to talk. I miss His smile and his laugh,his stupid jokes I miss him!