Anibal Velez - Papi
by Linda
(Randolph, Ma)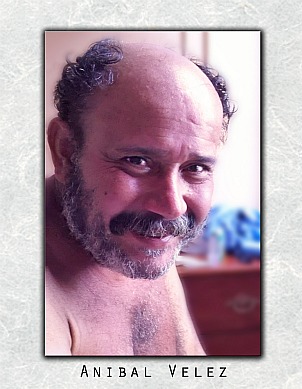 I don't know where to begin, all I keep thinking is how I wish I had that "one more" opportunity to see Papi, to hear his voice, see him smile or even crack a joke. It wasn't until recently that I forgave my father for the hard upbringing I had and it felt so good to put closure. Letting go of so many bad memories that kept me from loving him set me free. I had so much hope of starting something new, finally having a daughter/father relationship. Now, I can't because he is gone. I miss him so much and I miss that we won't get to grow together and that my children will no be able to spend time with their grandfather. I know he is no longer in pain. Papi, you live in my heart. May you be at Peace!

"Death leaves a heartache no one can heal, love leaves a memory no one can steal. "

Grieving is allowing me to feel all the emotions and pain of my loss—the anger, the loneliness, the despair, etc. Sometimes I fell like I can't stop crying, but I will because crying will help heal me. It may not feel like it in the moment, but crying is a cleansing process. For me grief has been a process of allowing myself to feel the depths of my pain and then finding a way to get those emotions outside of my body.