A Tribute To Our Mom - Mrs Angelean Young
by Stan Young
(Gainesville, GA)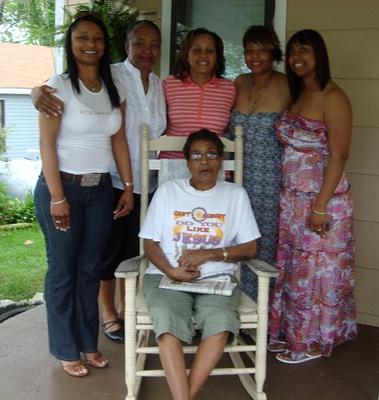 Our Family
Gone,but never forgotten, our dear mother departed this world on Thursday, 2/7/2013 after fighting a courageous battle with congestive heart failure.


Mom was born on October 4, 1935 to a loving family of 13 brothers and sisters (Laura Williams Branch, Milford Williams, Luther Williams, John Williams, Elizabeth Williams Gilmer, Mattie Williams Border, Albert Williams, Elzonia Williams, Louvenia Williams Casey, Joyce Williams Lott, Annie Williams Benjamin, Lloyd Williams, Gary Williams).

Mom leaves the following children to cherish her memory - Sons Stanley (Carol) and Kevin, Daughters Patricia and Arnisha Michelle (Porter), grandchildren Terica, Pamesha (Garrison), Trevor, Tahala, Takaya, Angel Olivia, Jordan, great grandchildren - Paris and Harmony.